would you like to try RIVERWOOD?
Every dog is unique! Not only in its character and behavior, but also in its nutritional needs. Therefore, Riverwood has different variants. 
Would you like to receive a Riverwood trial package for your dog? Answer a few questions and your dog will receive the XL trial package (€26,89 €17,95).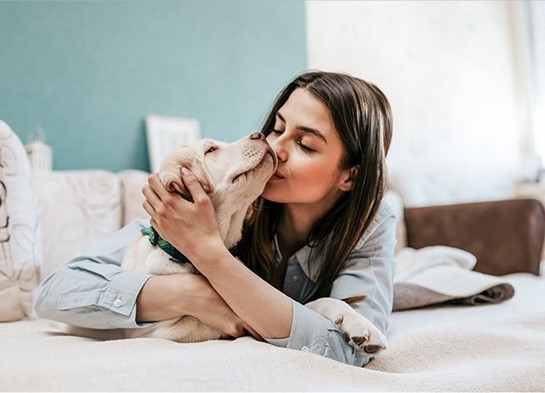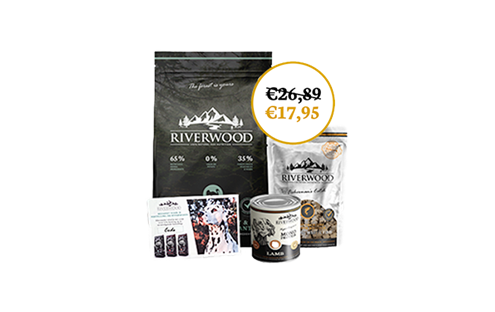 The advantages of Riverwood!
100%
Natural
No use of artificial odourings, colourings and flavourings. These preservatives can result in unpleasant health problems.

Without
Grains
Cereals and gluten are often used as "fillers". This provides a lot of volume, but little energy. Without cereals and gluten, there is more space available for energy-rich components.

Rich in meat or fish
The digestive tract of pets is built to digest meat. Meat is therefore an easily digestible source of protein for our faithful companions. It is also rich in essential vitamins and minerals.
Only free-range meat
Riverwood not only puts the interests of our pets first, but of all animals. Therefore, all meat comes from free-range animals.

The Dog variants
Riverwood is available in several delicious varieties. In addition to the food for adult dogs, there is also a puppy variant and a variant for the juniors of large dog breeds.