Why
high fish and meat content

in pet food?

Feeding chunks with a lot of meat or fish has several advantages. These are very easy to digest and give a lot of energy. In addition, it gives a delicious taste and maintains the muscle mass of your four-legged friend.

All Riverwood chunks contain three different animal protein sources. This means that all chunks contain three different types of meat and / or fish. As a result, they contain many different vitamins and minerals and your pet gets exactly what he / she needs.
High digestibility
More energy
Delicious taste
Preservation of muscle mass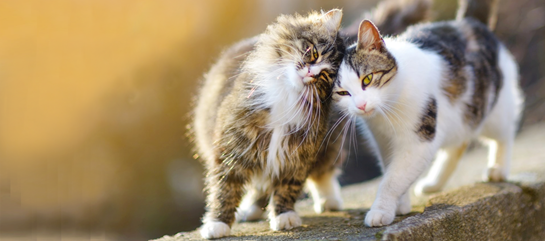 Easily digestible
Dogs and cats are real carnivores by nature. The digestive system is therefore very capable of digesting meat and absorbing all nutrients from it.

More energy
Because dogs and cats are particularly good at digesting meat, the nutrients are optimally absorbed from it, so that your four-legged friend gets a lot of energy from the food.

Delicious taste
Due to the rich addition of meat and / or fish, the chunks are irresistibly tasty. Ideal for the picky dog or cat!

Maintenance muscle mass
Food rich in high-quality proteins contributes to the support and maintenance of muscle mass.

Would you like to try Riverwood?

Lots of pets already enjoy Riverwood every day. Do you also want to let your dog or cat feast on our delicious kibble? Fill in the questions and find out which variant suits your pet best. Order a sample package now and only pay the shipping costs.